EDIT: JOIN DSK's 3rd Giveaway!!!!! WIN AWESOME JEWELRY x)
Good evening from Japan!
Yesterday afternoon I went over to Nakano (中野 - Access by JR Chuo-Sobu or Chuo line) for some 100 yen shopping at Daiso.
Although Nakano isn't really a big shopping area or anything, I went to check out the Broadway plaza (which is a long indoor road with lots of little shops - a "happy road"?) but didn't really find anything interesting.
The Daiso in Nakano didn't have any cosmetic items! I was so disappointed T-T but the one in Koenji (where my "home" atm is), had more things, like false eyelashes haha x)
Here's my little haul from Daiso in Nakano: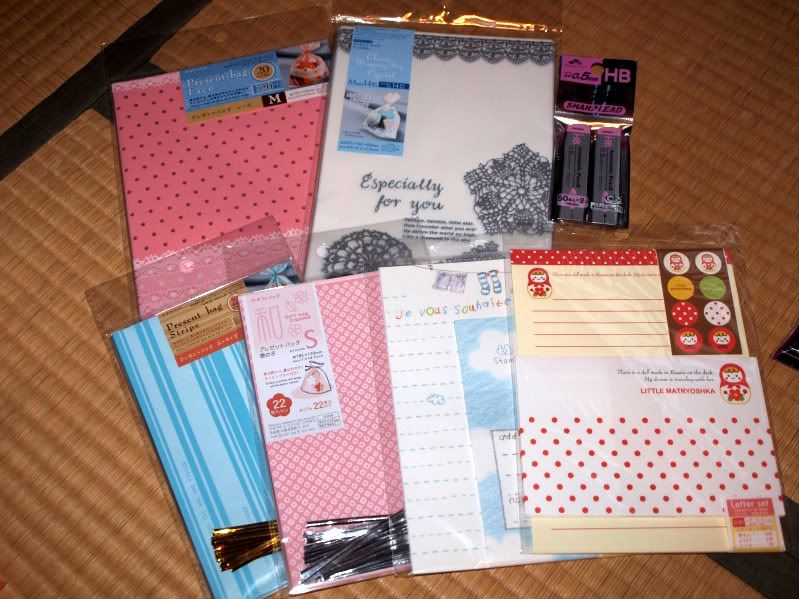 Then my another Daiso haul from Koenji (the false lashes, anti-bacterial wipes, blue clips)
The hair claw is from Claire's in Nakano and the facewash, spray and nose packs are from Sundrug also in Nakano.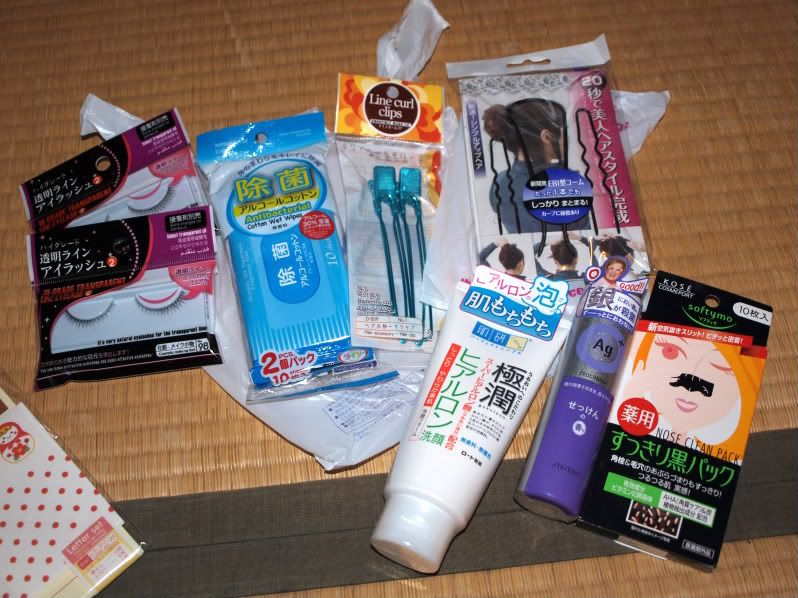 Hehe, can't leave this post without showing some things from the house I am staying in, right?
These are my grandfather's koi fish. They are really fat even though they are only fed once a day.
Fed them again so they would come closer.. Hehe.
It was so windy today but later on it got sunny again.